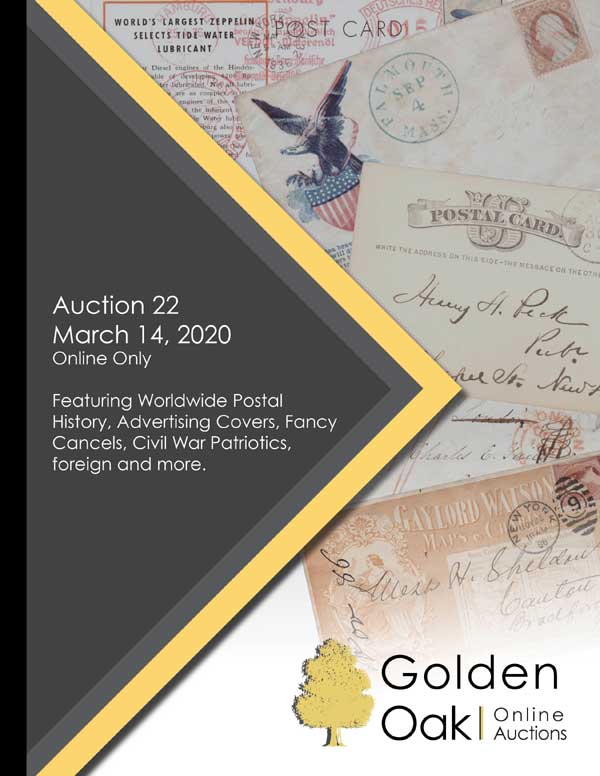 Auction 22
March 14, 2020
Pre-sale bidding was available on our web site,
on SAN and on Redpoint.
Pre-sale bidding ended 2 hours before the sale started.
Live bidding on the sale began Saturday, Mar. 14, 2020
at 11AM EDT (10AM CDT, 8AM PDT).
Live bidding during the sale was available through Redpoint.
Be sure you register in advance!
Click here to view a PDF of the sale.
View a PDF of the sale
We are pleased to present sale #22 which featured U.S. and worldwide postal history. There are exciting sections of ornate and colorful advertising covers ranging from the 1850's to early 1900's, neat patriotic Civil War covers, numerous stampless covers sent both domestically and abroad, ship mail and many interesting foreign destinations, both to and from the U.S., as well as a nice selection of 1847 issue covers. There is a wonderful section of airmail including Zeppelin and catapult flights. There are group lots of WWII patriotic covers, cartes de visite and commercially used covers. There truly is something for every postal history collector!