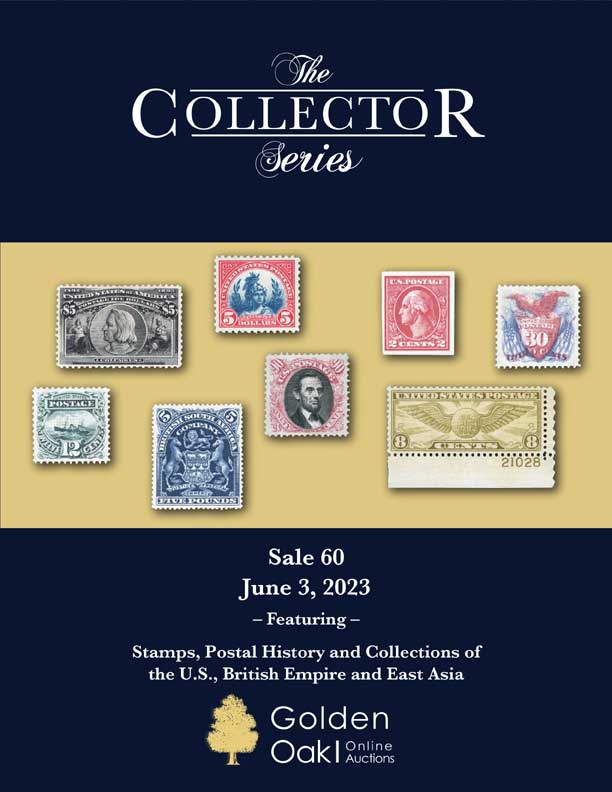 Auction 60
June 3, 2023
Pre-sale bidding was available on our web site on Wednesday, May 24, 2023,
and on Stamp Auction Network.
Pre-sale bidding will end 2 hours before the sale starts.
Live bidding on the sale begins Saturday, June 3, 2023
at 10 AM CST (11AM EST, 8AM PST).
Live bidding during the sale will be available through
Stamp Auction Network.

View a PDF of the sale
Our 4th Collector Series Sale of the year features stamps, postal history and collections of the British Commonwealth, Asia and the U.S., with something for almost every collector - estimates range from $30 well into the thousands. The British section is especially large, and the U.S. section includes some real rarities as well as many with graded certificates.