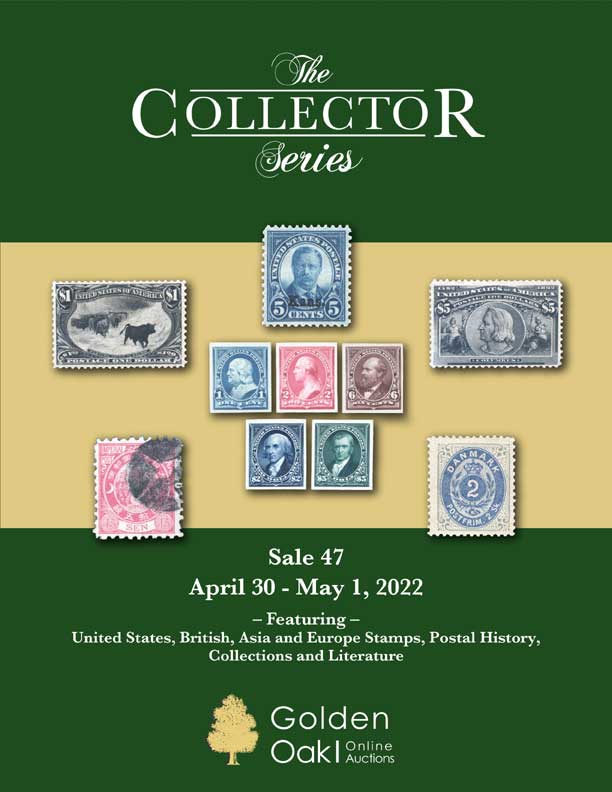 Auction 47
April 30 - May 1, 2022
Pre-sale bidding was available on our web site on Wednesday, April 20, 2022,
and on Stamp Auction Network.
Pre-sale bidding ended 2 hours before the sale starts.
Live bidding on the sale began Saturday, April 30, 2022
at 10AM CDT (11AM EDT, 8AM PDT)
and on Sunday, May 1, 2022
at Noon CDT (1PM EDT, 10AM PDT).
Live bidding during the sale was be available through
Stamp Auction Network.

View a PDF of the sale