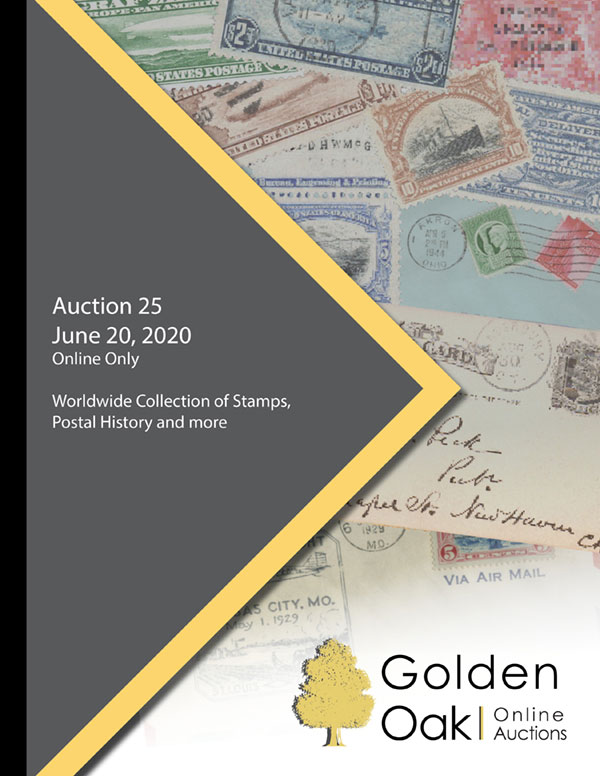 Auction 25
June 10-20, 2020
Pre-sale bidding was available on our web site,
and on Stamp Auction Network.
Pre-sale bidding ended 2 hours before the sale starts.
Live bidding on the sale began Saturday, June 20, 2020
at 11AM EDT (10AM CDT, 8AM PDT).
Live bidding during the sale was available through
Stamp Auction Network.

View a PDF of the sale
Our internet only sale 25 featured mint and used high quality U.S. stamps, as well as many graded stamps, fancy cancels both on and off cover, U.S. Possessions highlighted by a lovely selection of Ryukyus postal cards, U.S. and Worldwide postal history including advertising covers and a large section of foreign singles, sets and collections - literally there was something for everyone!