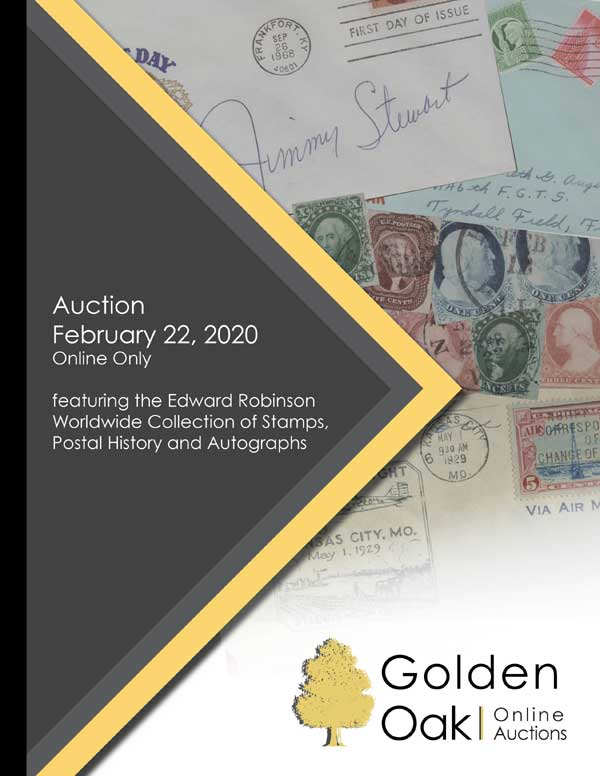 Auction 21
February 22, 2020
Featuring the Edward Robinson worldwide collection.

Pre-sale bidding was available on our web site,
on SAN and on Redpoint.
Pre-sale bidding ended 2 hours before the sale started.
Live bidding on the sale began Saturday, Feb. 22, 2020
at 11AM EST (10AM CST, 8AM PST).
Live bidding during the sale was available through Redpoint.
Be sure you register in advance!
Click here to view a PDF of the sale.
View a PDF of the sale