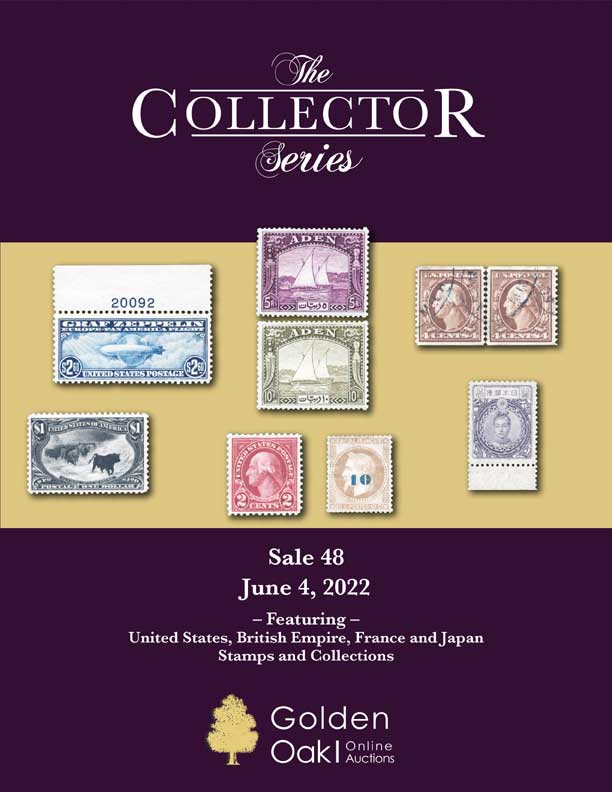 Auction 48
June 4, 2022
Pre-sale bidding will be available on our web site on Wednesday, May 25, 2022,
and on Stamp Auction Network.
Pre-sale bidding will end 2 hours before the sale starts.
Live bidding on the sale begins Saturday, June 4, 2022
at 10AM CDT (11AM EDT, 8AM PDT).
Live bidding during the sale will be available through
Stamp Auction Network.

We are pleased to announce our 4th Collector Series Sale of the year which features stamps, postal history and collections of the United States, the British Commonwealth, Europe and Asia, plus further selections from the philatelic library of the late Stanley M. Piller. Of special note are extensive selections of British Empire (issues of King GeorgeVI), France and Japan.